The Best Roofers in Prescott, AZ
You Deserve the Best: Choose Alexander Roofing LLC for Exceptional Roofing Services
For many homeowners, a roof is more than a shield against the elements. It's also a reflection of their personality and a symbol of their home's beauty, strength, and security. And by any standards, it's also a significant financial investment that should last for many years. So, when it's time to do your roofing project, quality should always be your number one priority. You can't afford to take shortcuts or cut corners. That's why you need a trusted Prescott Roofing contractor to do the job right the first time.
Alexander Roofing LLC is a roofing company that has been serving homeowners in the area for over 30 years. Our GAF, Malarkey and Tropical certification is a testament to our commitment to quality and excellence. We offer the following services:
-Free roof estimates
-Asphalt Shingle Roofing
-Roof coating
-Roof tear off
As mentioned earlier, a roofing project is a major investment that you can't flip a coin to decide on. You must be sure you're making the right choice before proceeding. This is where our free roof estimates come in handy. We will send one of our experienced estimators to your home to assess the project. They will take the time to explain everything to you and give you a detailed estimate of the costs involved.
Asphalt shingle roofing is one of the most popular choices for homeowners because it's affordable and provides good protection against the elements. It also has good sound protection qualities. For this reason, Alexander Roofing LLC offers a wide range of asphalt shingle roofing services, including installation, repair, and maintenance. Our passionate and experienced team has the skills and knowledge to do the job correctly. So, If you're looking for an energy-efficient roofing solution, asphalt shingle roofing is a great option.
Water ponding on your roof can be a real problem if you live in a region that snows. It can cause your shingles to crack, split, or even break. And if water gets into your home, it can lead to serious structural damage.
With our roof coating services, you can prevent this type of damage. Our expert roofers will apply a high-quality roof coating to create a barrier against water ponding. This will extend the life of your roof and prevent costly repairs.
Sometimes, a roof repair is not enough to fix the problem. In cases of severe damage, it may be necessary to do a complete roof tear-off. The existing roof must be removed, and a new one must be installed.
At Alexander Roofing LLC, we understand the cost implication of a roof tear-off. So, before we proceed with the project, we will assess the damage and recommend the most cost-effective solution. If a roof tear-off is necessary, you can be assured that our experienced team will do the job efficiently.
Choosing the right roofing company is an important decision that should not be taken lightly. If you're looking for a trusted contractor committed to quality, look no further than Alexander Roofing LLC.

"He did a great job. Very professional. He cleaned up the yard after; couldn't even tell a roofer had been there. Roof looks great. I highly recommend them!"
Alexander Roofing LLC- The Professional Roofing Contractor You Can Trust
The roof is one of the most complex parts of any building project; therefore, it should be handled by professionals. If you're looking for a reliable roofing company that offers top-notch roofing services for commercial and residential buildings in and around Prescott, Arizona, contact us at Alexander Roofing LLC. We're a highly rated Prescott roofing contractor known for offering professional roof installation and repairs. We have a team of well-versed and dedicated roofing experts that understands how to handle different types of roof materials and roofing style. Since our inception over 30 years ago, we've been using top-quality roofing materials for all our customers.
When you reach out to us for your roofing needs, we'll schedule an appointment with you to conduct a professional inspection and assess what needs to be done. After property assessment, we get your quote across to you within 48 hours.
Why Choose Us At Alexander Roofing LLC
Experience
We've been in the roofing industry for several years, and we've gained quality experience in offering outstanding roofing services. We understand the nitty-gritty of installing and repairing various roof types such as; flat roofs, Gable roofs, mansard roofs, gambrel roofs, and others. We're also well-versed in handling an array of roofing materials, including clay tiles, asphalt shingle roofs, metal roofs, and more.
Licensed and certified
Before hitting a roofing Prescott AZ contractor, you need to ensure that they are licensed professionals. Working with a licensed roofing expert will give you peace of mind about your roofing project. At Alexander Roofing LLC, we're licensed, bonded, and certified. Our roofers are also skilled and certified to offer roof repair and installation services.
Furthermore, we're one of the certified roofing products contractors of GAF, Malarkey, and Tropical roofing. In addition, our insurance plan is in place to protect you and your property from liability in the event of accidental property damage or worker injuries.

Quality Tools And Equipment
When you hire us for your roof repair and installation, you can trust that we'll use the right tools and equipment to offer our services professionally. With us, you'll get top-quality roofing materials optimally installed with the best tools. In addition, when we fix your roof, you save money, time, and effort.
Highly Recommended
We're highly-recommended roofers, Prescott, AZ. We take pride in offering quality products and services to our clients, and for this reason, we receive several positive reviews and recommendations.
Warranty
At Alexander Roofing LLC, we offer a 2 years workmanship warranty. This warranty protects our clients against any workmanship defect on the roof repair and installation. We also offer a 20-year standard warranty on roofing materials. The product warranty covers defects in materials due to production errors.
Our Services At Alexander Roofing LLC
Roof Repair
Due to constant exposure to rain, heat, snow, and other weather elements, the roof often gets damaged. Some obvious indicators that your roof needs professional repair include sagging rafters, peeling wall paint, broken shingles, dirt in the gutters, and many more. When you notice any of these signs, kindly reach out to us at Alexander Roofing LLC for commercial and residential roof repair, Prescott, AZ. We have the expertise to repair several types of damaged roofs, including leaky roofs, structurally damaged roofs, storm-damaged roofs, and others.
Roof Installation
Whether you want to remove the old roof of your building and replace them with new ones, or you want to install the roof of a new building, kindly contact us at Alexander Roofing LLC. We have a well-versed crew of roofers who are capable of installing any style of the roof with various roofing materials.
Roof Coatings
If you wish to increase the lifespan of a residential or commercial building, then it is best to coat your roof. Roof coatings are created to serve as a protective covering over a roof, and it increases the longevity of the roof. Roof coatings are suitable for both commercial and residential buildings with various roofing types and systems such as metal roofing, modified bitumen, built-up roofing (BUR), spray polyurethane foam (SPF), and single-ply membranes. Roof coating helps to reduce your energy consumption, keep your building cooler, prevent roof leakage, and many more.
Contact us at Alexander Roofing LLC for professional roof coatings. We offer various types of roof coatings, such as foam, acrylic, thermoplastic, and silicone coatings. When you hire us for your roof coatings, you can rest easy knowing that it'll be done with the utmost expertise.
Roof Removal or Tear off
Before a damaged roof can be replaced with new ones, you have to remove the existing ones. At Alexander Roofing LLC, our team is well equipped with the right roof removal equipment to make the process go smoothly without causing any harm to the structure of the building. When we're done with the roof tear-off, we will clean up your surroundings, and there'll be no litter left. Whether you have a small, medium, or a large building that you want to tear off the roof, don't hesitate to reach out to us today.
Commercial Roofing
At Alexander Roofing LLC, we also offer a vast range of commercial roofing systems ranging from low-slope gable roofs to steep slopes. We also offer membrane roofing, metal roofing, asphalt shingles, multi-ply roofs, and more. If you're having trouble choosing a preferred style and type of roofing material for your commercial building, we'll enlighten you about the various available style and guide you in choosing the best option that'll suit your needs. We also offer silicone coatings and tile heat weld for commercial building roofs.
Residential Roofing
Regardless of the type of residential building structure you have, we are here to help you with your roofing needs. We offer panel and shingles roof repair, installation, and maintenance. With us, you'll get durable installation and maintenance whenever requested. We also offer tile heat weld for a residential building to fortify the roof of your home and prevent water infiltration.
In conclusion, Alexander Roofing LLC is a top-tier roofing contractor specializing in offering top-notch roofing services.

From roofing, tear-offs, metal roofs, silicone coatings, roof repairs to shingles and more, we have you covered.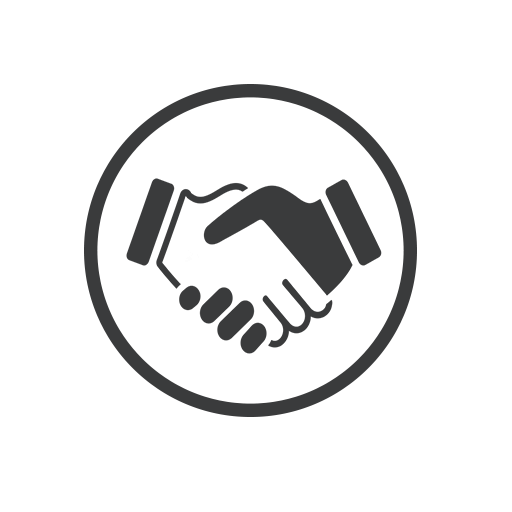 We operate at the highest level of professional conduct and integrity while providing premium quality roofing services throughout Arizona's Tri-cities area.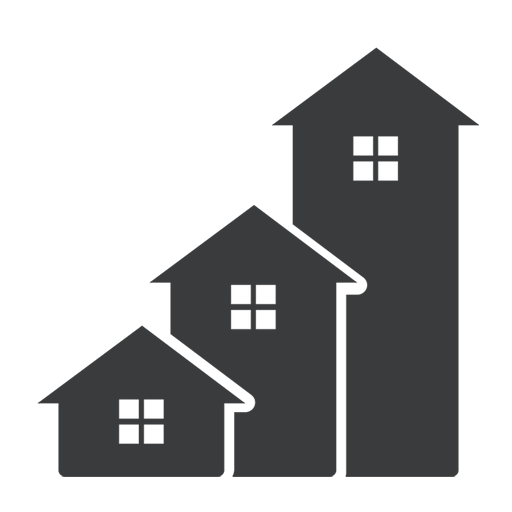 We are experienced in commercial roofing demands and needs, not limited to all residential needs and tile heat welds and coatings.
Frequently Asked Questions
Does a roofer need to enter my home?
The roofers will typically need access to the inside of your home during the inspection. It is rare that the roofers will require access to your home's interior during the replacement or repair process after the inspection is over.
How do you calculate the life of a roof?
The simplest and most accurate approach to determine the age of a roof is to find out when it was last changed, which may require getting in touch with the previous owner or the roof's manufacturer. A roof typically lasts between 25 and 50 years on average. However, the quality, sturdiness, and material selected ultimately determine the lifespan of a roof.
What color shingles last the longest?
If the required maintenance is undertaken, shingles of both light and dark colors might survive longer. Installing light-colored shingles has a number of energy-saving advantages. Dark shingles easily absorb sunlight, whereas lighter materials don't. Instead, they return the light to the sky by reflecting it. This prolongs the life of the shingles and keeps homes cool in the summer.
Top-Rated Roofing Contractors in Prescott, Arizona
Alexander Roofing is located at 960 peace ln #28, Prescott, AZ, 86305. From Prescott Regional Airport (PRC) take Mac Curdy Dr to AZ-89 S and head northwest on Airport Ave toward Janine Pl. Sharp left onto Janine Pl and Janine Pl turns right and becomes Mac Curdy Dr. Follow AZ-89 S to E Gurley St, turn left onto AZ-89 S and at the traffic circle, take the 2nd exit and stay on AZ-89 S. At the traffic circle, take the 2nd exit and stay on AZ-89 S and continue on E Gurley St to your destination. Continue onto E Gurley St and continue straight to stay on E Gurley St. Turn left onto S Pleasant St and turn right onto E Goodwin St. Turn right and Alexander Roofing will be in your sight.
We are open Monday to Friday from 07:00–15:00.
For additional information, you can call us at (702) 787-0677 or find us on Build Zoom.